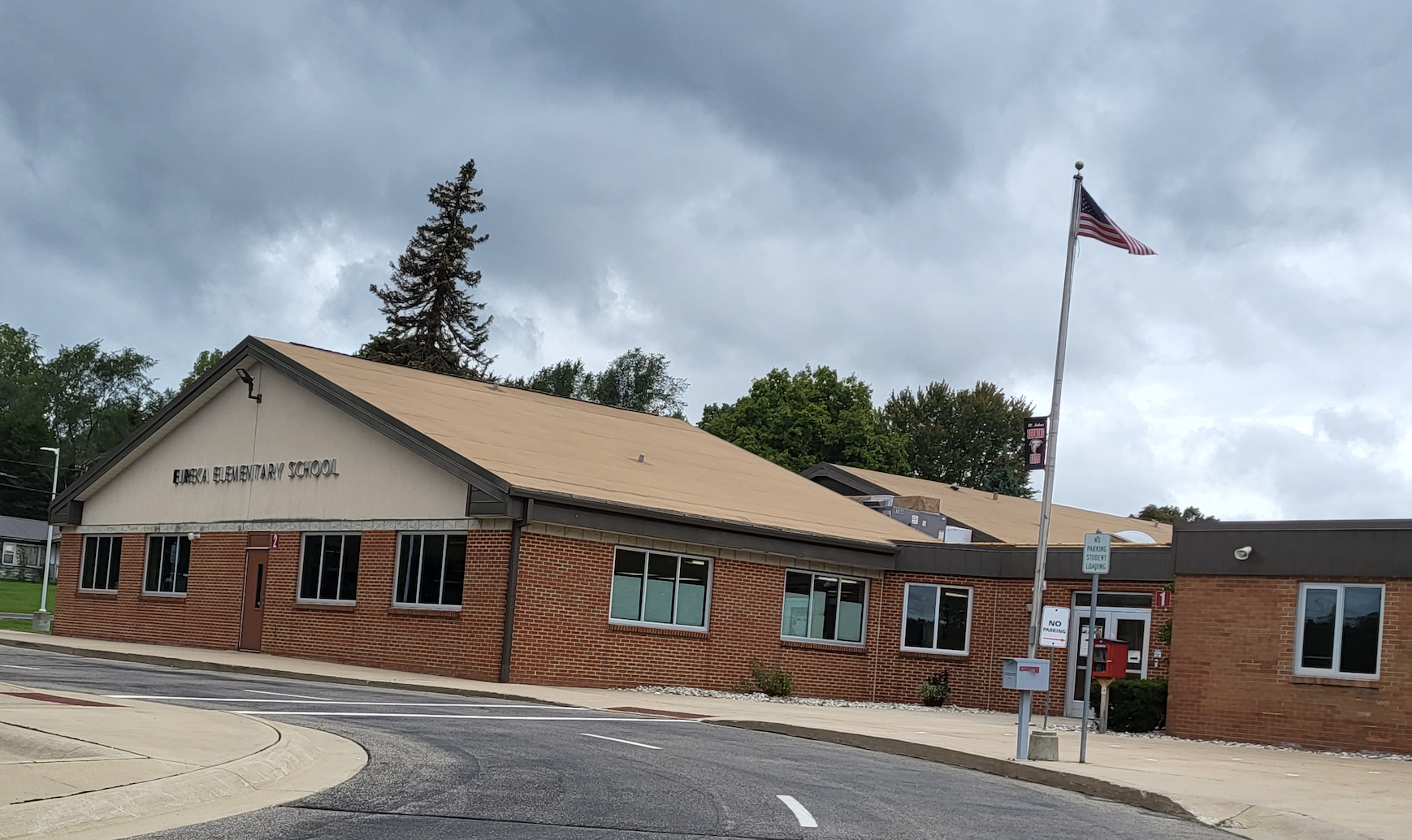 WELCOME TO EUREKA ELEMENTARY!
Our Mission
We believe...
All students can learn and achieve in a safe, disciplined environment in which they feel trusted, supported, and have a sense of belonging;
Our teachers create challenging and engaging activities for students based on best practice and lead them in those activities;
Parents, students, and staff share responsibility for learning: We work in partnership with the community to ensure each student's highest achievement.
UPCOMING EVENTS:
October 11 & 12 - Fall Conferences; 5 - 8 pm Sign Up
October 13th - PTO Meeting @ 6:30 pm in the Library
October 14th - No School
SCHOOL HOURS: 9:10 A.M. - 4:07 P.M.
Important Information
See CONTACTS to the right if you need additional assistance. ►
Kroger Community Rewards Program
You will need a Kroger Reward Card
Simply register your Kroger rewards Card online at Kroger.com/communityrewards, using Eureka's name and/or this number TW999.
Every time you shop for groceries and swipe your card, Eureka automatically earns a rebate!
Box Tops for Education now has an APP
You will need a the BOX TOPS APP
Simply download the app, register, scan your store receipts and instantly add Box Tops to Eureka's school earnings online. BTFE.com
Payschools
To set up an account, you will need:
An email address
Your child's State ID number (UIC) this is located in the Infinite Campus Parent Portal
If you need assistance in locating your child's State ID number, please contact Mrs. McKane by phone at 989.227.4902
Free and Reduced Meal Applications
Or visit the Food Services page for more information.
Newsboys Shoes or Boots
If you are in need of shoes or boots, fill out the Newsboys FORM
ENROLLMENT
Join our Eureka Family! K-5 Registration Online
Free

Pre-School

Information Online
Maintained by MM 22-23