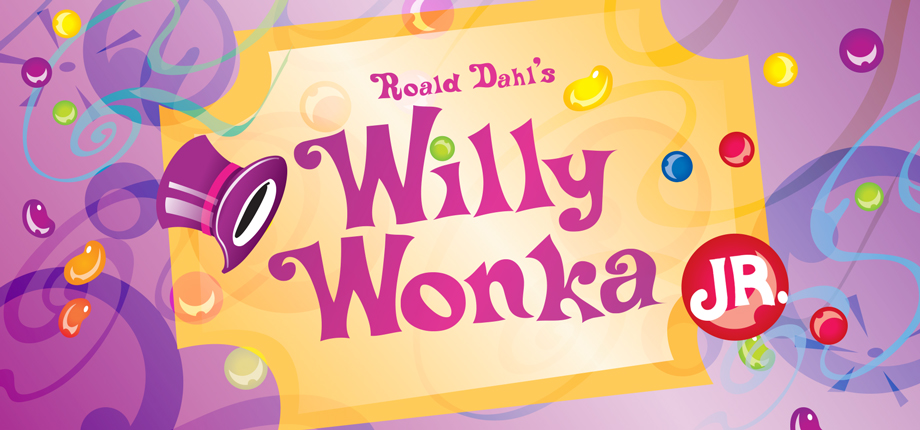 St. Johns Middle School is proud to present this year's spring musical, Willy Wonka Jr. The delicious adventures of Willy Wonka's chocolate factory light up the stage in this captivating adaptation of Roald Dahl's fantastical tale. Featuring the enchanting songs from the 1971 film, in addition to a host of fun new songs, this scrumdidilyumptious musical is guaranteed to delight everyone's sweet tooth.
Roald Dahl's Willy Wonka Jr. follows enigmatic candy manufacturer Willy Wonka as he stages a contest by hiding golden tickets in five of his scrumptious candy bars. Whomever comes up with these tickets will win a free tour of the Wonka factory, as well as a lifetime supply of candy. Four of the five winning children are insufferable brats, but the fifth is a likeable young lad named Charlie Bucket, who takes the tour in the company of his equally amiable grandfather. The children must learn to follow Mr. Wonka's rules in the factory — or suffer the consequences.
All four performances will be held in the St. Johns High School auditorium. Performance times are as follows:
Friday, April 22, 2022 at 7:00 p.m.
Saturday, April 23, 2022 at 2:00 p.m.
Saturday, April 23, 2022 at 7:00 p.m.
Sunday, April 24, 2022 at 2:00 p.m.

Tickets will go on sale to the public on Monday, March 21st at sjdrama.ludus.com.

Important Files for our Wonka Cast and Crew:
Text Reminder Instructions
Cast and Crew List
Parent Meeting Notes
Rehearsal Calendar
What scenes am I in?
Cast and Crew Contract - This link is posted as a reference. We are asking students to complete this as an "assignment" in Google Classroom.
Fees Form - all fees will be collected electronically this year
Parent Volunteer Form - Like the Contract, this is also an "assignment" in Google Classroom.
Costume Note
Hair Note
Final Stretch Note
DVD Information
Show Weekend Volunteer Sign-up