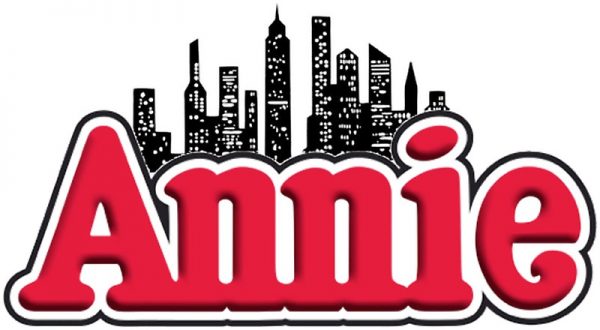 St. Johns Middle School is proud to present this year's spring musical, Annie Jr. Based on the popular comic strip and adapted from the Tony Award-winning Best Musical, Annie Jr. features everyone's favorite little redhead in her very first adventure.
With equal measures of pluck and positivity, little orphan Annie charms everyone's hearts despite a next-to-nothing start in 1930s New York City. Annie is determined to find the parents who abandoned her years ago on the doorstep of an orphanage run by the cruel Miss Hannigan. Annie eventually foils Miss Hannigan's evil machinations, finding a new home and family in billionaire Oliver Warbucks, his personal secretary, Grace Farrell, and a lovable mutt named Sandy.
All four performances will be held in the St. Johns High School auditorium. Performance times are as follows:
Friday, May 3, 2019 at 7:00 p.m.
Saturday, May 4, 2019 at 2:00 p.m.
Saturday, May 4, 2019 at 7:00 p.m.
Sunday, May 5, 2019 at 2:00 p.m.

Tickets will go on sale to the public on Monday, April 1st at sjdrama.ludus.com.

Important Files for our Annie Cast and Crew:
Text Reminder Instructions
Audition Form
Crew Application
Teacher Recommendation Form
Cast List
Crew List
Parent Meeting Notes
Rehearsal Calendar
When Do I Come to Rehearsal?
Actor Contract
Crew Contract
Fees Form
Parent Volunteer Form
Costume Note
Hair Note
Final Stretch Note
DVD Information
Back Stage Food Sign-up