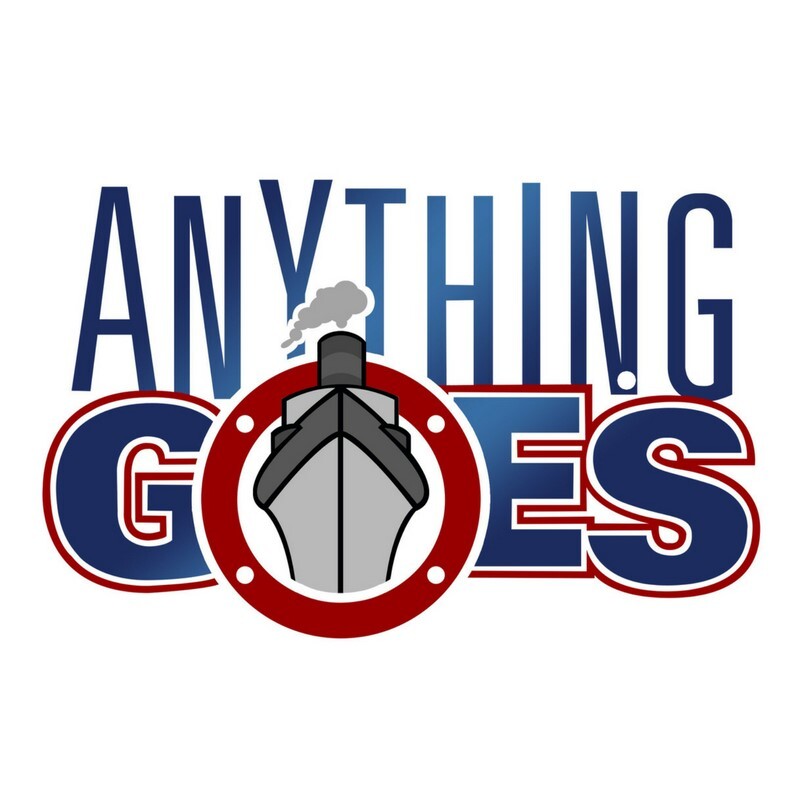 The St. Johns High School Theatre Department is proud to present the musical comedy Anything Goes, a story that portrays the madcap antics aboard an ocean liner bound from New York to London. Billy Crocker is a stowaway in love with heiress Hope Harcourt, who is engaged to Lord Evelyn Oakleigh. Nightclub singer Reno Sweeney and Public Enemy Number 13, "Moonface" Martin, aid Billy in his quest to win Hope. The show features such songs as "Anything Goes", "You're the Top", and "I Get a Kick Out of You."
Since its 1934 debut at the Alvin Theatre (now known as the Neil Simon Theatre) on Broadway, the musical has been revived several times in the United States and Britain and has been filmed twice. The musical has long been a popular choice for school and community productions.
This classic production comes to life on the SJHS stage with performances on Thursday, December 2 at 7 p.m., Saturday, December 4 at 7 p.m., and Sunday, December 5 at 2 p.m. Tickets will be available for purchase at sjdrama.ludus.com beginning Monday, October 18. Anything Goes is under the direction of Mr. Barry Palmer, Mr. Josh Heethuis, Ms. Nichole Eller, Mrs. Dawn Flynn, Mr. Luke Smith and our incredible choreographer Ms. Madison Shutes.