Testing Information
************July 18, 2020 ACT TESTING CANCELLED ************
SJHS will not be administering the ACT on July 18. Consult the ACT website for a list of sites that will still be administering the test.
SAT TESTING - Saturday, August 29, 2020
Pending new guidance from the governor, SJHS will be giving the SAT on August 29, 2020. Anyone interested in taking the test should consult the web site for information on social distancing guidelines, registration deadlines, fees, and applications.
In accordance with policies regarding social distancing, all test takers will be required to wear a mask upon entering the building. Masks will need to be worn on breaks and any time students are likely to be within 6 feet of another person. Masks will not be provided by SJHS, and students without masks, or who do not adhere to all social distancing guidelines, will be dismissed. Hand sanitizing stations will be available throughout the testing area.
Feel free to contact the district test coordination, Connie Ciangi, at ciangic@sjredwings.org.
It is extremely important that all upper classmen who intend to further their education beyond S.J.H.S. make note of the times and places of the A.C.T., M.M.E., P.S.A.T. and S.A.T. tests. ACT has recently added a writing portion to its test.
To see which colleges require the writing test log on to act.org/aap/writing/index.html. Scroll down the page to see the list of colleges and universities. For more information, contact your counselor. The A.C.T. and S.A.T. school code number for St. Johns High School is 233-375. For more information on the A.C. T. follow this link: http://www.actstudent.org/
Contact Connie Ciangi - Test Administrator - ciangic@sjredwings.org with any questions.
For more information on the S.A.T. follow this link: College Board
For College Entry level S.A.T. and A.C.T. scores follow this link: College Simply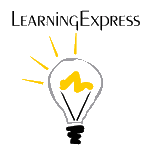 Learning Express Library gives you the opportunity to prepare for the SAT, ACT, TOEFL, GED, AP tests and a host of other career and school related tests. Register at school and use it at home! If you have problems logging in visit the Information Center for more help.