It is extremely important that all upper classmen who intend to further their education beyond S.J.H.S. make note of the times and places of the A.C.T., M.M.E., P.S.A.T. and S.A.T. tests. ACT has recently added a writing portion to its test. To see which colleges require the writing test log on to act.org/aap/writing/index.html. For more information, contact your counselor. The A.C.T. and S.A.T. school code number for St. Johns High School is 233-375. For more information on the A.C. T. follow this link: http://www.actstudent.org/
SAT TEST - Saturday, August 24, 2019
Students taking the SAT at SJHS on Saturday, August 24 should plan on arriving at the school no later than 7:30. Check in will be in the middle of the academic wing; signs will be posted to direct students to the check-in location. Parking is available on the circle drive, in the staff lot to the north of the building, or in the student lot to the west. Enter through the main, north-facing, doors at the front of the building.
All students will need a picture ID, registration ticket, #2 pencils, and an SAT-approved calculator.
SAT prohibits all cell phones and wearable technology in the testing room. Room administrators will be collecting all devices before beginning the test administration. It is recommended that students not bring these devices with them into the testing room.
Contact Connie Ciangi - test administrator - at ciangic@sjredwings.org with any questions.
For more information on the S.A.T. follow this link: College Board
For College Entry level S.A.T. and A.C.T. scores follow this link: College Simply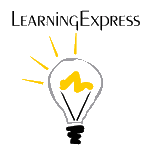 Learning Express Library gives you the opportunity to prepare for the SAT, ACT, TOEFL, GED, AP tests and a host of other career and school related tests. Register at school and use it at home! If you have problems logging in visit the Information Center for more help.