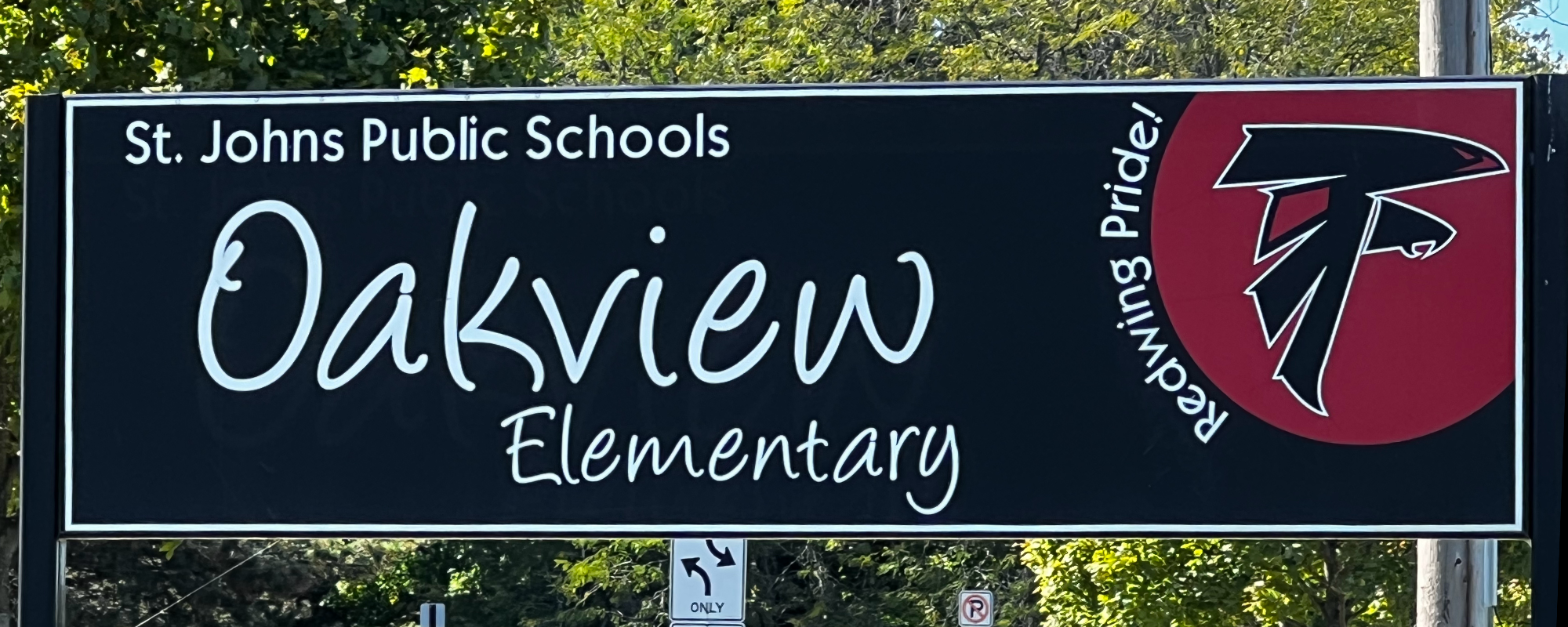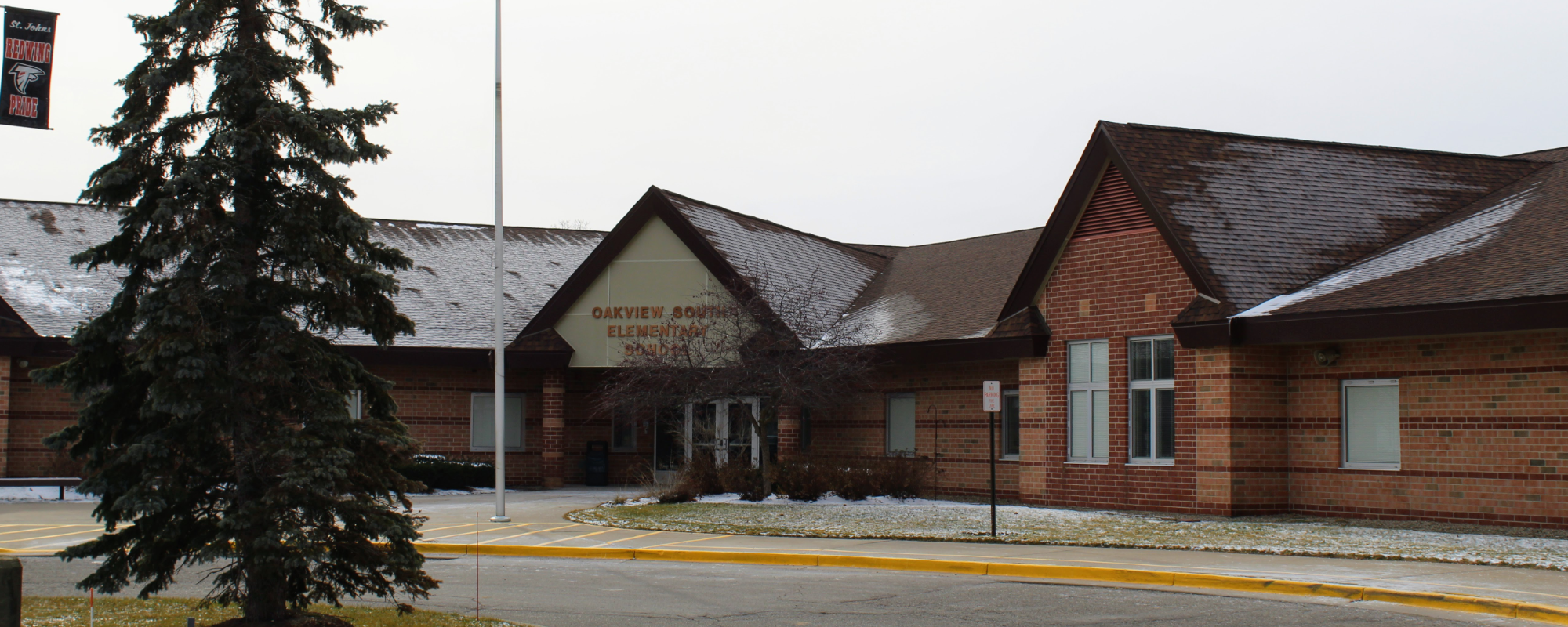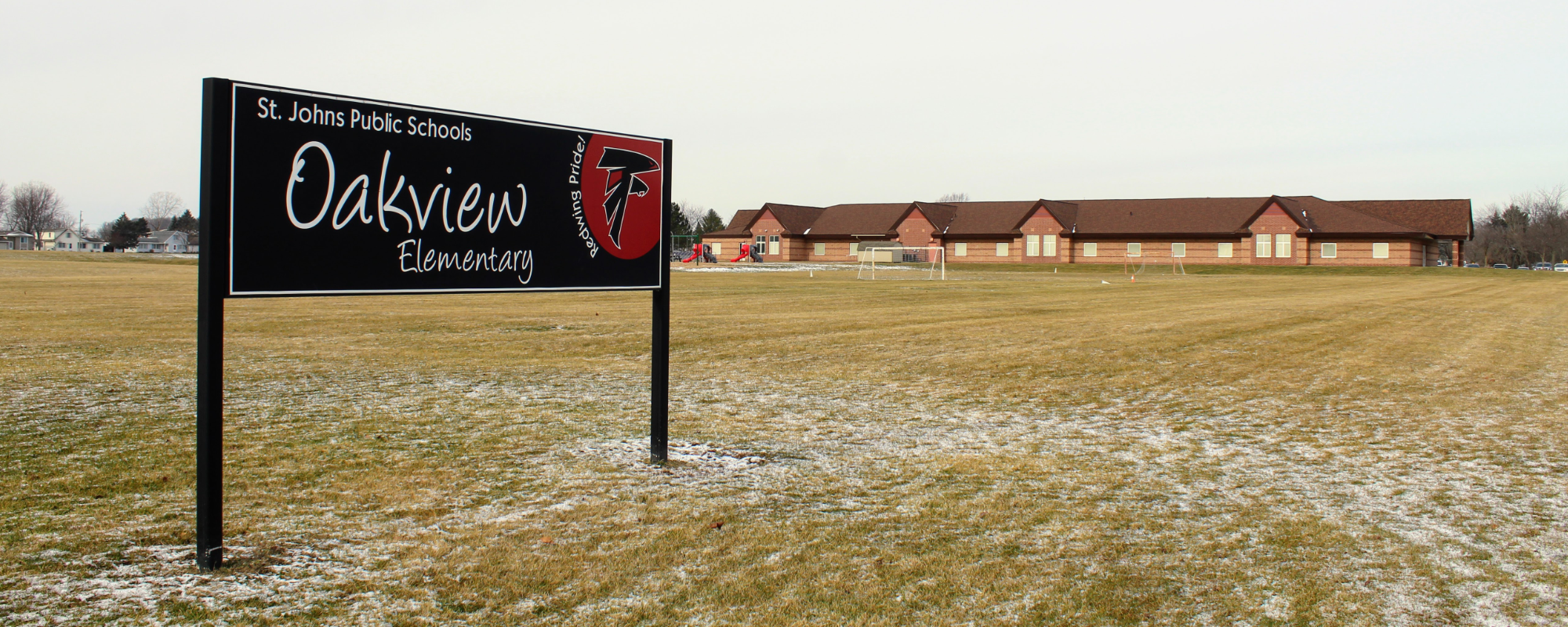 Welcome to

Oakview South Elementary School!

All Oakview students will have the core skills necessary to work toward their chosen college or career path and be productive members of society that think critically to solve problems and pursue lifelong learning.
Calendar:

Oakview Calendar

Calendar:

Oakview Calendar

Calendar:

Oakview Calendar

Calendar:

Oakview Calendar

Calendar:

Oakview Calendar
ADVENTURE CLUB FOR OAKVIEW STUDENTS
Adventure Club is available at Gateway for both before and after school childcare. If you attend Adventure Club you will be bused to Gateway after school. For questions, or to enroll in Adventure Club's before and/or after school programs, please contact Adventure Club/Little Wings Director, at 989-227-5311. Information regarding Adventure Club can be found on the district website.
KROGER COMMUNITY REWARDS PROGRAM
You will need a Kroger Rewards Card. Simply register your Kroger rewards Card online at Kroger.com/communityrewards, using Oakview South's name and/or this number PLO13.

Every time you shop for groceries and swipe your card, Oakview automatically earns a rebate!
BOX TOPS FOR EDUCATION NOW HAS AN APP
You will need the Box Tops App

Simply download the app, register, scan your store receipts, and instantly add Box

Tops to Oakview's school earnings online. BTFE.com
NEWSBOYS SHOES or BOOTS
2 Hour Delay
When school is on a two hour delay (either due to fog, extreme cold, or road conditions), school will start exactly TWO HOURS later than normal. No breakfast is served when we have a two hour delay. Bus students will be picked up two hours later than normal. School will dismiss at the regular time.
Mr. Jim Alspaugh, Principal
(989) 227-4501
alspaughj@sjredwings.org
Mrs. Bernadette Richardson, Secretary
(989) 227-4502
richardsonb@sjredwings.org
Address:
Oakview South Elementary School
1400 S. Clinton Ave.
St. Johns, MI 48879
Phone:
(989) 227-4500 (Office)
(989) 227-4544 (Attendance)
(989) 227-4599 (FAX)
SCHOOL HOURS 8:10 am - 3:07 pm
OFFICE HOURS 7:30 am - 4:00 pm (M-F)
SCHOOL DAY HOURS: 8:10 AM TO 3:07 PM
7:55 am - Students May Arrive
8:10 am - School Day Begins
8:30 am - School Lunch Count Turned In
3:07 pm - Dismissal
LUNCH SCHEDULE (15 min. recess/15 min. lunch)
3rd 11:00 – 11:15 / 11:20 - 11:35 Mrs. Dean and Mrs. Kiel
3rd 11:10 – 11:25 / 11:30 - 11:45 Mrs. Koenigsknecht and Mrs. Smiley
5th 11:20 – 11:35 / 11:40 - 11:55 Mrs. Jury and Mrs. Harrant
5th 11:30 – 11:45 / 11:50 - 12:05 Mr. Platt and Mr. Ferden
4th 11:40 – 11:55 / 12:00 - 12:15 Ms. McCracken and Mr. Hengesbach
4th 11:50 – 12:05 / 12:10 - 12:25 Mrs. Berkhousen and Mrs. Parker
RECESS SCHEDULE
1:30 – 1:50 4th Grade
1:50 – 2:10 5th Grade
2:15 – 2:35 3rd Grade