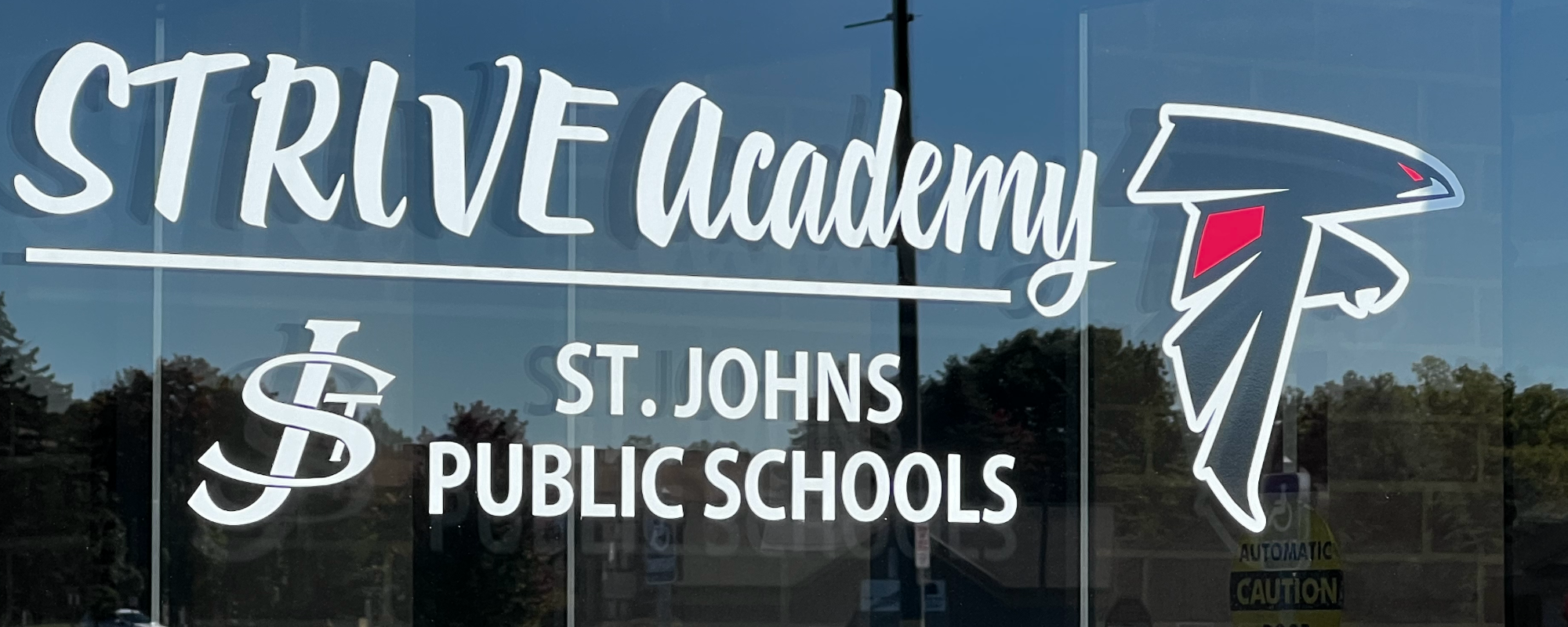 Welcome to STRIVE Academy!
We believe that everyone can learn in STRIVE Academy. Our purpose is to provide an atmosphere that creates a sense of belonging and ownership. We encourage students to discover their potential and to develop skills which allow them to overcome personal, social, academic, and technological barriers to success that will allow them to redirect their lives and become cooperative, self-sufficient, and responsible citizens in school and in the community.
October
9th Parent/Teacher Conferences 3-6
10th Parent/Teacher Conferences 3-5
13th No School for Students or Staff
November
3rd Half Day for Students in the Morning
21st Half Day Exams
22nd Half Day Exams
23rd No School Thanksgiving
24th No School Thanksgiving Break
27th Start of the new trimester
December 25th—January 5th Christmas Break
What is STRIVE Academy?
At STRIVE Academy all of our classes are computer based. We utilize E2020 classes through Edgenuity. These classes use multimedia, animations, simulations, exploration activities, videos and vocabulary activities to engage students.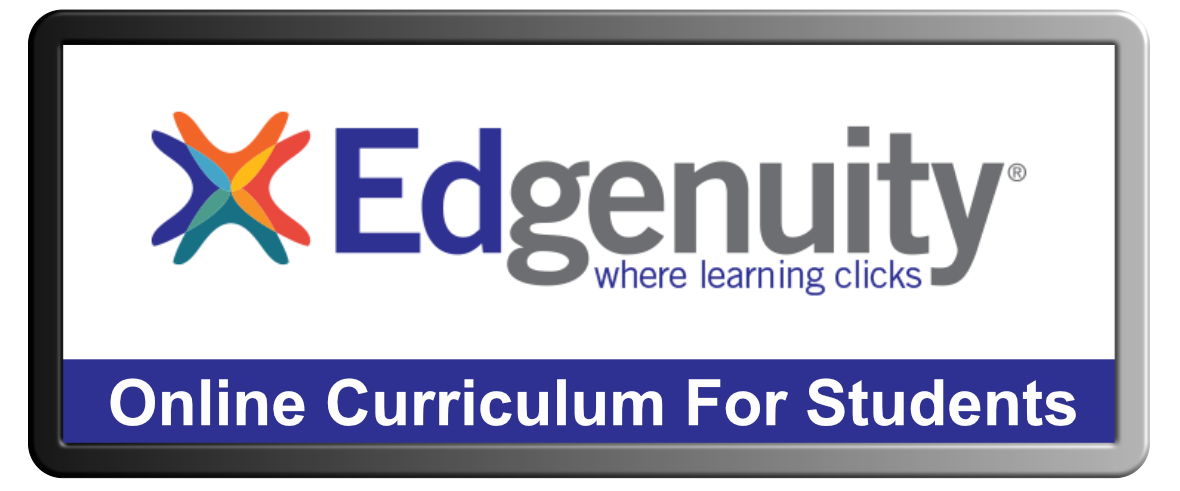 How can computer based learning help students?
Students are able to work at their own pace. If a student is struggling with a topic, they are able to review the lecture and activities. They may also pause a lecture to ask a teacher a question for clarification on the subject.
Students can work on classes any time, any where. Students that are working towards credit recovery, do not need to be slowed down due to weather delays, a day off from school or even waiting until teachers are at school. Classes can be worked on any time day or night.
Parents, through the Family Portal you will be able to see what classes your student is working on, how long they were working on it and how many activities they completed. You can also see what your student's grade is in any class they are working on.
Parents Support:
You are able to monitor your son/daughter's progress through Edgenuity Family Portal. Please call the office during school hours at (989) 227-0170 for your activation code.
Family Portal Helpful Information:
Understanding Your Students Progress Report
SCHOOL HOURS: 7:45 A.M. - 2:37 P.M.
Work Permits:
Please fill out the top portion, have employer fill out middle portion, then bring to STRIVE Academy office to have them completed
School Delay & School Closing Information
STRIVE Academy follows the St. Johns Public School for weather delays and cancelations. Please verify all delays and closures with the following radio and TV stations:

Radio: WJIM 1240 AM/97.5 FM, WFMK 99.1 FM, WITL 100.7 FM, 100 AM

TV Stations WLNS TV 6, WILX TV 10, WSYN V 47
Annual Education Report
1st Hour 7:45 - 8:46
2nd Hour 8:49 - 9:50
3rd Hour 9:53- -10:55
Lunch 10:55 -11:20
4th Hour 11:20 - 12:23
5th Hour 12:27 - 1:28
6th Hour 1:32 - 2:37