Buy your Redwing Spirit Wear Here: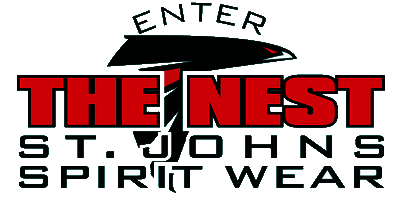 2021-22 ONLINE SPORTS REGISTRATION
VIEW DIGITAL SHOWCASE - CHAMPIONSHIP TEAMS
ATHLETIC TRAINING SIGN IN LINK
NEW MHSAA SPORT-SPECIFIC TRANSFER REGULATION
2020-21 MHSAA ELIGIBILITY REQUIREMENTS - UNDERSTAND YOUR ELIGIBILITY
MEDICAL HISTORY/SPORTS PHYSICAL REQUIREMENT - Only sports physical examinations administered after April 15, 2021, are valid for the 2021-22 school year. The MHSAA Health Questionnaire Form option is no longer available.
LINK TO MHSAA HEALTH HISTORY/SPORTS PHYSICAL EXAMINATION FORM
St. Johns Public Schools is pleased to offer Athletic Facility Advertising to area businesses. Interested businesses can find additional information by clicking on the link to the right. Contact the SJHS Activities Office at (989) 227-4134.
HIGH SCHOOL FALL PRACTICES/TRYOUTS BEGIN ON MONDAY, AUGUST 9:
Football equipment issue for varsity is Mon., August 2 at 9 a.m. JV/Freshman equipment issue is Tues., August 3 at 9 a.m. Mandatory parent meeting at 7 p.m. on Tues., August 3 in HS food commons.
Varsity/JV Girls Golf practice from 8-10 a.m. at The Emerald Golf Course. Please bring your own golf clubs/bag, shoes, balls, tees, etc.
Varsity/JV Boys Soccer practice 9 a.m. - Noon daily at soccer practice field just north of the middle school.
Varsity/JV Boys Tennis practice 3:30-5:30 p.m. daily (Exception is 9:30-11:30 a.m. only on August 10) - Head Coach Josh Gove
See Coaching Directory at this LINK