Buy your Redwing Spirit Wear here;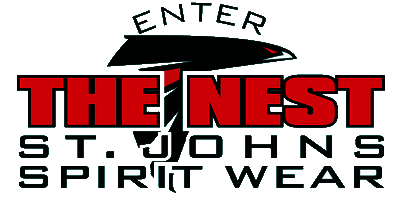 MEDICAL HISTORY/SPORTS PHYSICAL REQUIREMENT - Due to COVID-19, sports physicals for the 2019-20 school year will be valid for the 2020-21 school year as long as a MHSAA Health Questionnaire Form is completed and submitted to the activities office prior to participation in a practice or try out. The parent (or Legal Guardian) and student are required to sign the questionnaire stating that there have been no significant changes in the student's health condition since the physical examination was administered for the 2019-20 school year. Only sports physical examinations administered after April 15, 2019, are valid for the upcoming school year.
LINK TO MHSAA HEALTH QUESTIONNAIRE FORM only for students who had a sports physical examination after April 15, 2019.
LINK TO MHSAA HEALTH HISTORY/SPORTS PHYSICAL EXAMINATION FORM for students who DID NOT get a sports physical for the 2019-20 school year.
St. Johns Public Schools is pleased to offer Athletic Facility Advertising to area businesses. Interested businesses can find additional information by clicking on the link to the right. Contact the SJHS Activities Office at (989) 227-4134.
THANK YOU TO ALL OF THE LOCAL BUSINESSES LISTED BELOW WHO ARE ADVERTISING THIS YEAR!