St. Johns Fine Arts Programs
St. Johns has a long history of excellence in the arts. Boasting programs that mentors hundreds of students from grades 6-12. St. Johns is committed to supporting performing arts opportunities for students throughout our district.
Students who participate in our programs learn...
The ability to problem-solve.
The ability to work well with others.
The ability to meet deadlines.
The ability to adapt to change.
The ability to effectively communicate both orally and in writing.
The ability to think on their feet.
The ability, and the willingness, to make decisions, and to accept responsibility for those decisions.
The ability to build a strong work ethic.
The ability to develop strong organizational skills.
Finally, the gift of creativity!
SJPS Band Program
St. Johns Public Schools is known for its outstanding band program. Students have the opportunity to start playing an instrument in in fifth grade and continue through twelfth grade. Many of our students leave the program and continue to play at colleges throughout Michigan.
At St. Johns High School, we have the following programs:
Freshman Band

Concert and Symphonic Level Bands

Marching, Pep, and Jazz Bands.
We participate in:
the MSBOA Marching Band Festival and Concert band festival.

the St. Johns Mint festival Parade, Veterans Day Parade, Santa Parade, and Memorial day parade.

the Lansing Silver Bells Parade

America's Thanksgiving Day Parade every other year in Detroit.
We host:
the Marching Band Festival, Concert Band Festival, and Solo and Ensemble.
Band - SJHS Marching Band
Redwing Marching Band Receives Highest Rating for 37th Year in a Row
On October 10, 2022, the St Johns Redwing Marching Band hosted the Michigan School Band and Orchestra Association (MSBOA), District V Marching Band Festival on the St Johns High School football field. Thirteen bands competed for a rating in front of judges, including Fulton, Fowler, Ovid-Elsie, Ithaca, Beal City, Pewamo-Westphalia, Carson City, Perry, Bullock Creek, Alma, Laingsburg, St Johns, and Owosso.
The St Johns Redwing Marching Band received the highest rating from all three judges, with an overall rating of a I. This is the 37th year in a row that St Johns has received a I rating.
Band director Roy Davis has led the band for 19 of those years.
"The band's success rests in the awesome band students and a supportive community," Davis said.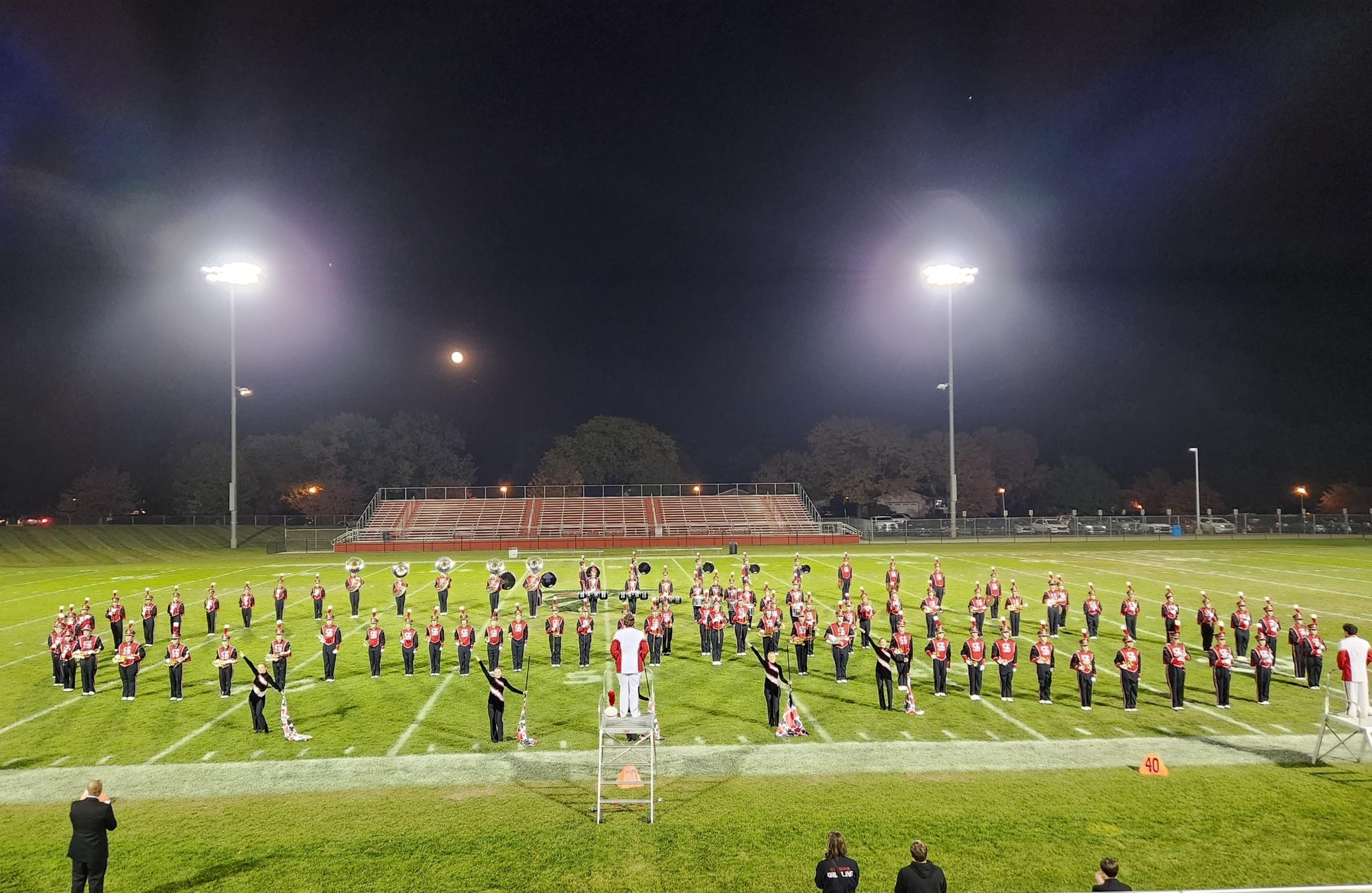 Theatre - SJHS Fall Musical (Nov 11 - Nov 13)
St. Johns Fall High School Fall Musical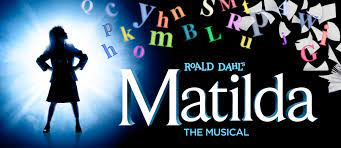 The St. Johns High School Theatre Department is proud to present Roald Dahl's Matilda, a musical based on the 1988 children's novel by the same name. The story centers on Matilda, a precocious girl with the gift of telekinesis, who loves reading, overcomes obstacles caused by her family and school, and helps her teacher to reclaim her life.
Matilda the Musical has received widespread critical acclaim and box-office popularity, winning seven 2012 Olivier Awards, including Best New Musical—at the time, the most such awards ever won by a single show. The show won five Tony Awards in 2013.
Our "Revolting Children" will bring this story to life on the SJHS stage with performances on Friday, November 11 at 7 p.m., Saturday, November 12 at 2 p.m. and 7 p.m., and Sunday, November 13 at 2 p.m. Tickets will be available for purchase at sjdrama.ludus.com beginning Monday, October 17. Matilda is under the direction of Mr. Barry Palmer, Mr. Josh Heethuis, Mr. Jarod Moyer, Mrs. Dawn Flynn, Mr. Luke Smith and our incredible choreographer Ms. Madison Shutes.
Important Reminders for cast and Crew:
THEATRE - MIFA COMPETITION (NOV-FEB)
MIFA THEATRE Competition
St. Johns has competed in MIFA's theatre competition since its inception. With countless state qualifications and 10 state championships, St. Johns has a proven track record of excellence in competition. The current directors are Jackie and Nathan Charneski. St. Johns takes a 45-minute cutting and competes at the district and regional levels each year, to qualify for the state festival.
The competition production is primarily student-led. The directors will hold auditions and crew interviews in November each year. Once the cast and crew list is posted, rehearsals are held daily Monday-Friday and occasional Saturdays from December through February. Competitions take place on Saturdays from the end of January through mid-February.
For additional information about MIFA theatre events in the state of Michigan, please visit the MIFA Theatre website.
Former directors include Bob Koger, Barbara Markman, and Ashley Bowen.
THEATRE - SJMS SPRING MUSICAL (March-April 2023)
SJMS Spring Musical Coming March of 2023!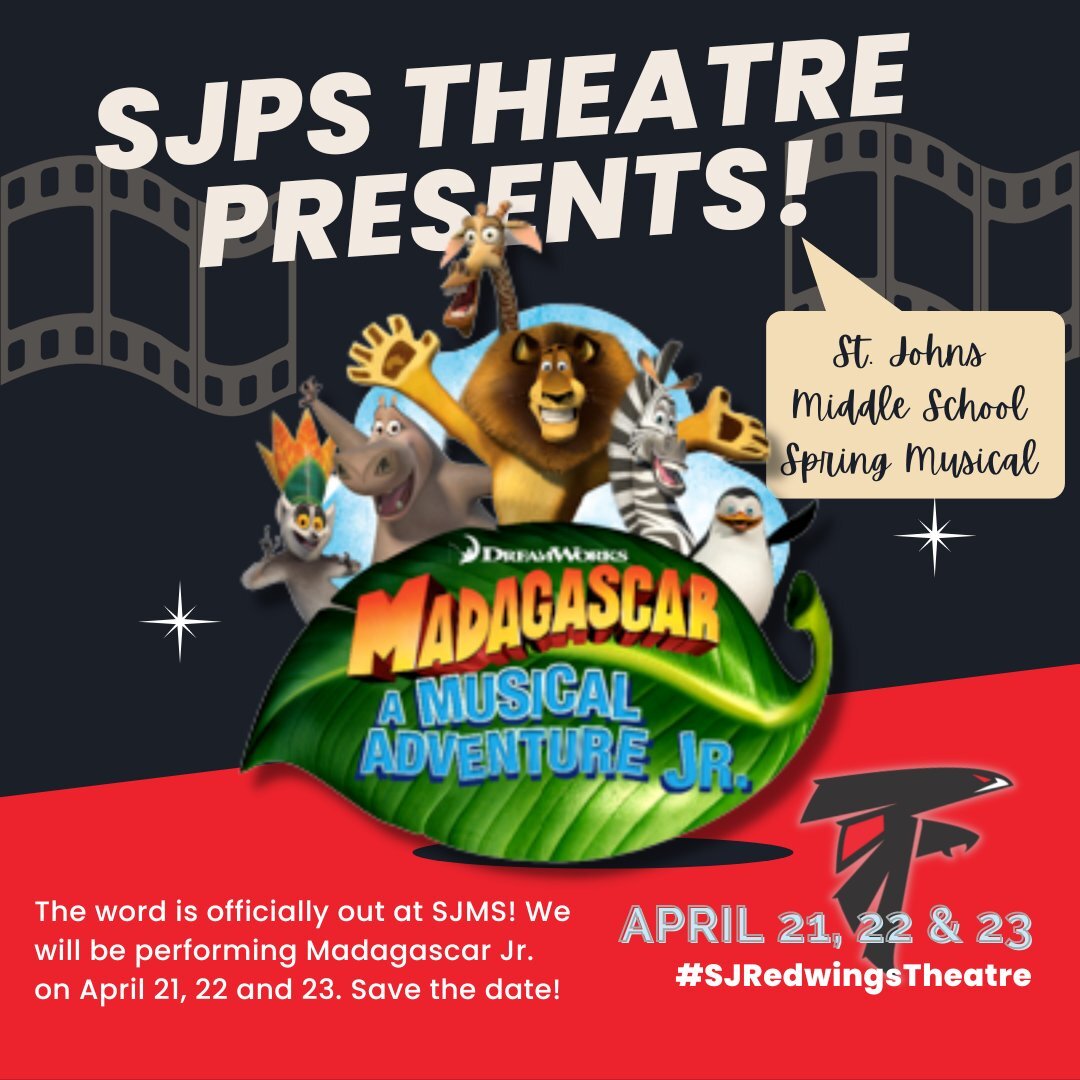 Maintained by SS,JH & JC 22-23