Bond 2024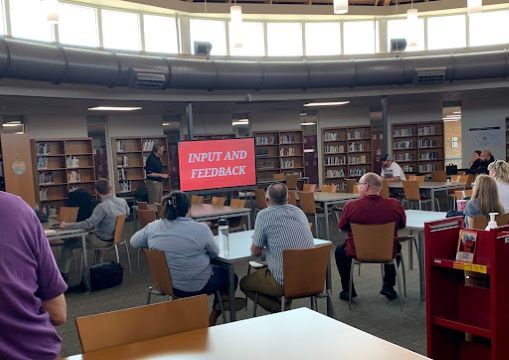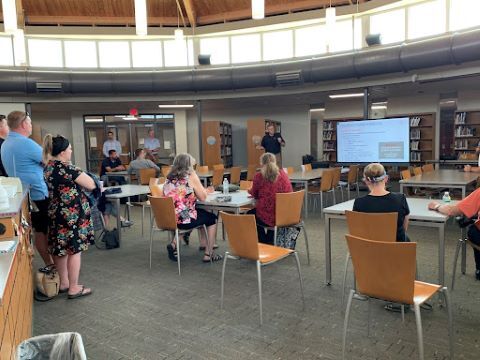 Our school district is a focal point of our community, and we strive to provide exemplary programs and opportunities to meet the needs of our students and community. A strong and vibrant school system is essential to community success.
As St. Johns Public Schools looks to the future of educating our community's children, it's important to understand how our facilities will continue to provide for that future.
To plan accordingly and be good stewards of these public facilities, we are evaluating all school buildings and sites to provide both a snapshot in time and a look forward to the district's anticipated needs. Our goal is to have a complete overview of our current and projected needs, which will allow the district to continue to plan effectively and efficiently to manage these great resources.
The bond planning process has included stakeholder engagements including the Board of Education, District administration, St. Johns staff, and the community. A Community Survey including over 700 individuals was facilitated in April 2023. A Community presentation was held on June 5, 2023.
After our building evaluations, stakeholder engagements, and community survey, St. Johns has identified potential projects for further investigation and consideration. The District is working with the architect and construction manager partners to evaluate the cost and feasibility of these potential projects. Additional information will be shared in the fall.
Bond Frequently Asked Questions
What is a bond proposal and how can funds from a bond be spent?
A bond proposal is how a public school district asks its community for authorization to borrow money to pay for capital expenditures.
Voter-approved bond funds can be spent on new construction, additions, remodeling, site improvements, athletic facilities, playgrounds, buses, furnishings, equipment, and other capital needs.
Funds raised through the sale of bonds cannot be used on operational expenses such as employee salaries and benefits, school supplies, textbooks, routine maintenance, or repairs. Bond funds must be kept separate from operating funds and must be audited by an independent auditing firm.
Would the approval of the bond proposal have any impact on the operational budget?
While funding from this bond proposal is independent of district's general fund operating budget, the bond would have a positive impact on the district's general fund by allowing the district to reallocate operating funds that are currently being spent on aging facilities, mechanical systems, and technology.
The operational savings generated from new and cost-efficient facilities could be redirected to student programs and resources.
How would the bond proposal impact my property taxes?
While no final decisions have been made, the District is planning the bond proposal, if approved by voters, with no tax rate increase to property owners.